Help us make Bubba's Extraordinary!
Fill out the form below and receive a 30% off coupon!


SALTY, SWEET AND CRUNCHY: There's nothing quite like Bubba's delicious comfort snacks to fuel your day.

REAL INGREDIENTS: Banana chips, coconut & nuts. We use real food that's real delicious.

CONVENIENT: Crush the afternoon slump. Dominate your road trip. Fuel your next hike.

DELISH FLAVORS: Bourbon Vanilla, Uber Chocolate, & Cinn-ful Apple UnGranolas, Savory Original, Smoky Chipotle, & Righteous Ranch Snack Mixes, and Blazing Buffalo, Macho Nacho, Garlic Parm Nana Chips.

WE SAID NO: No added sugar. Non-GMO. Gluten-free, Grain-free, Dairy-free, Soy-free.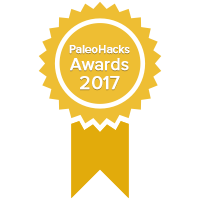 Blazing Buffalo 'Nana Chips
There's nothing like a good ol' bag of chips. all chip, But we flavor our 'nana chips with REAL buffalo wing spices. Get the burn and zing you crave, without those fried wing stains!
Savory Original Snack Mix
This is our REAL twist on the classic snack mix. Ours is made from banana chips, cashews, pecans and other righteous stuff. This snack mix is just simple, clean, and savory with a buttery blend of olive oil and spice.
You'd be bananas to pass on Bubba's!