Spice up your holiday snacks with this exclusive offer for PaleoHacks fans!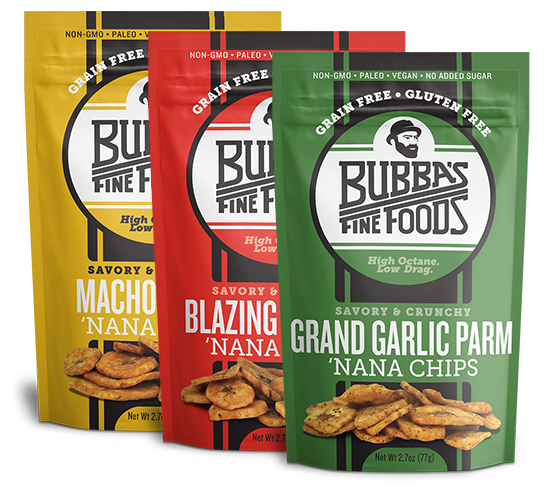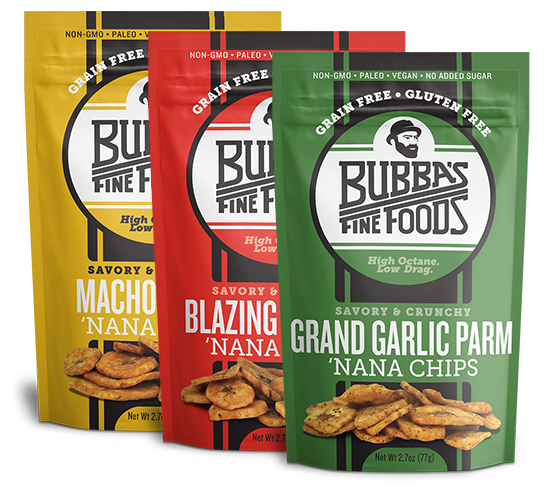 Six Bags of Paleo Party Snacks. $16.99.

Buy the 'Nana Chip Variety Pack now!
6 Bags of Paleo Snacks. $16.99.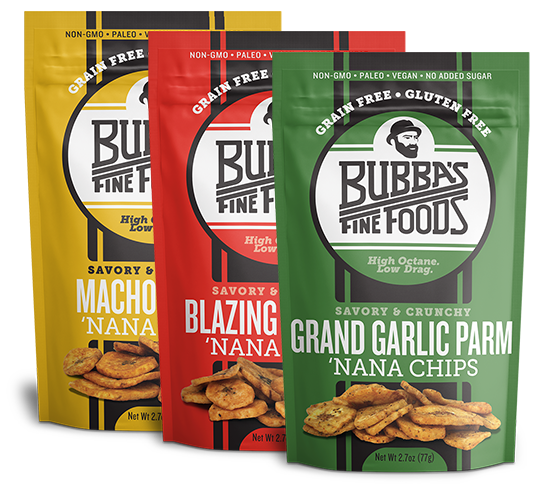 Ditch the potato chips. Not the taste.
SALTY AND CRUNCHY: Delicious premium comfort snacks perfect for the holiday snack table.

REAL INGREDIENTS: Banana chips & spices. We use real food that's real delicious.

DELISH FLAVORS: Variety Pack includes two bags each of Blazing Buffalo, Macho Nacho, Garlic Parm 'Nana Chips.

WE SAID NO: No added sugar. Non-GMO. Gluten-free, Grain-free, Dairy-free, Soy-free.
Was absolutely impressed by the flavor of the Nana chips! It did not take long to go through all 6 bags! They made a great side with a sandwich & were fabulous on a salad! Highly recommend you give them a try! ~Tami W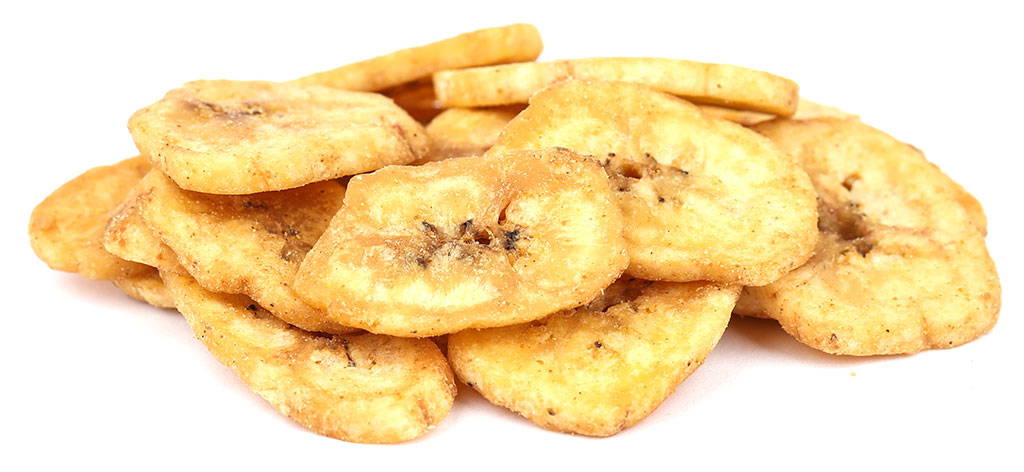 Like a little spicy in your life? Our 'nana chips are made with REAL buffalo wing spices with give you the burn and zing you crave, without those fried wing stains.
No cheese? No problem. Our Grand Garlic Parm 'Nana Chips are seasoned with REAL garlic, rosemary, & oregano and packed full of flavor.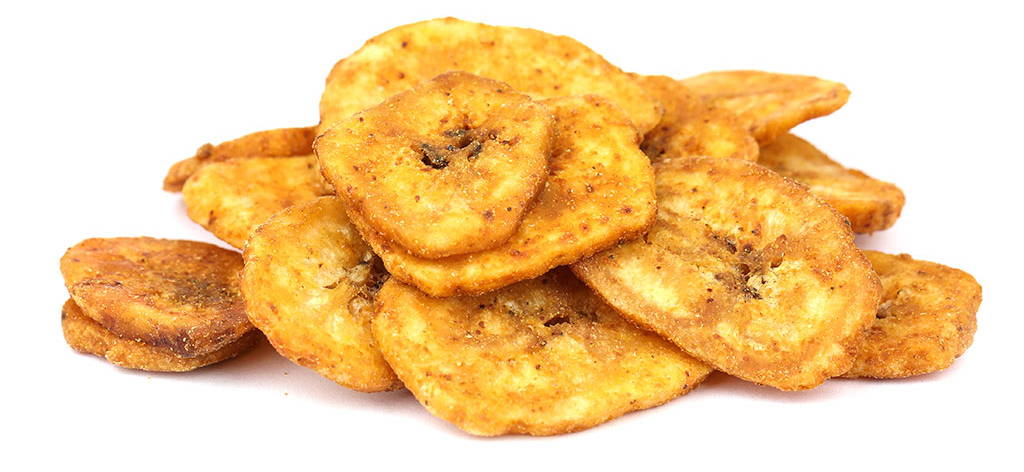 Zested with real nacho spices without those fake food ingredients. These 'nanas are so delicious your momma would be proud you've chosen this better bag.
I love all three flavors of the banana chips! They're each unique delicious and full of prebiotic fiber. I like eating them plain as a snack or with dips. Super easy and delish! ~Emily Y

Ingredients & Nutrition Facts
'Nana Chips - Blazing Buffalo, Grand Garlic Parm, & Macho Nacho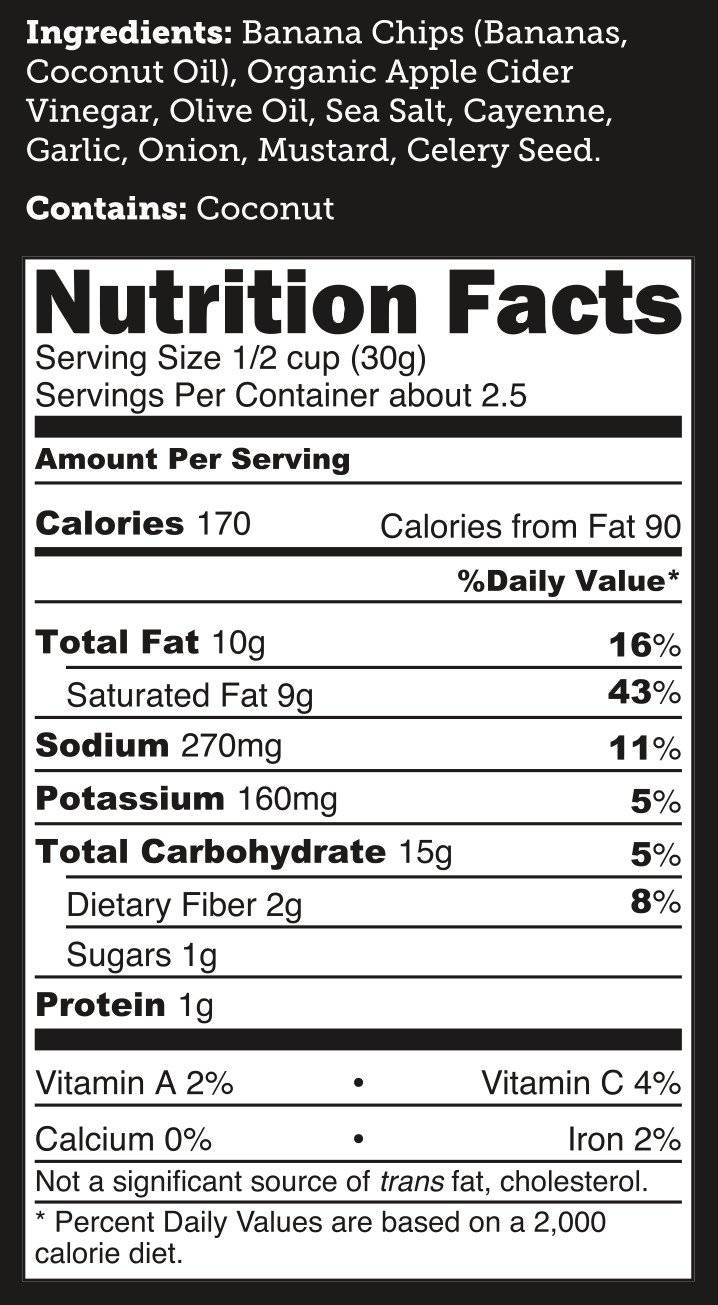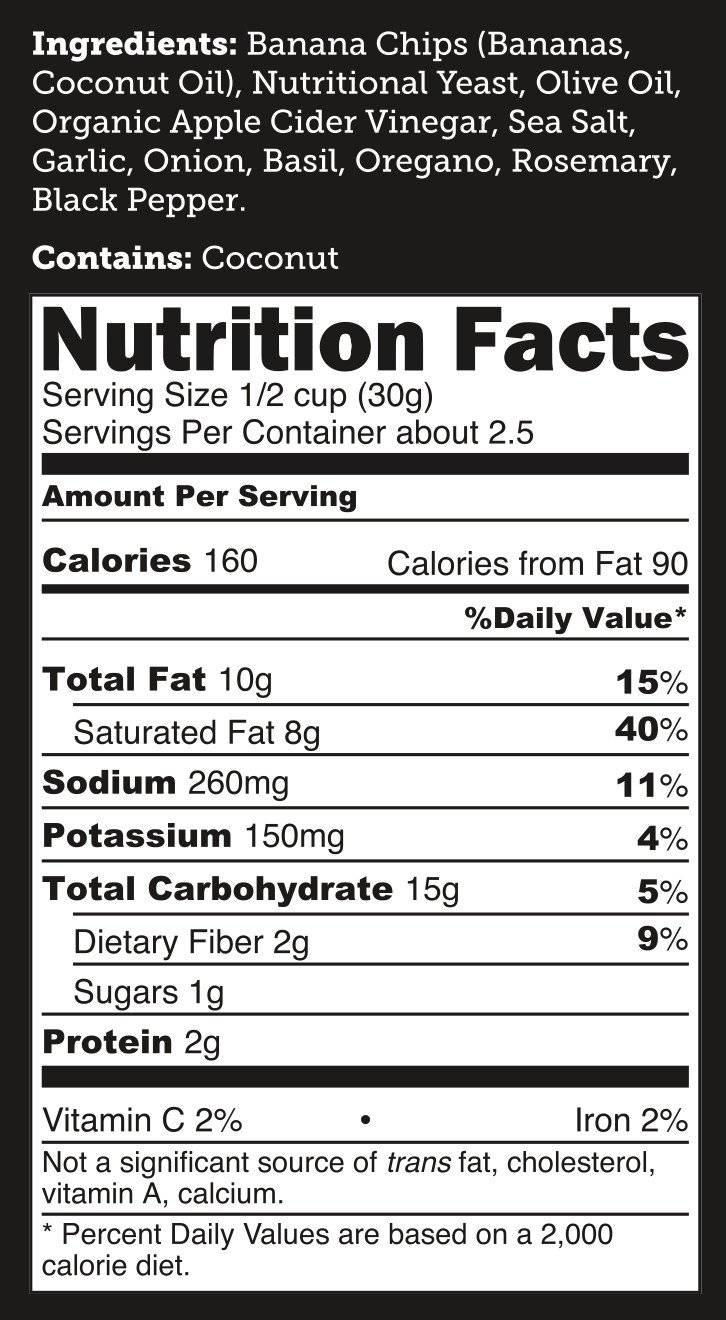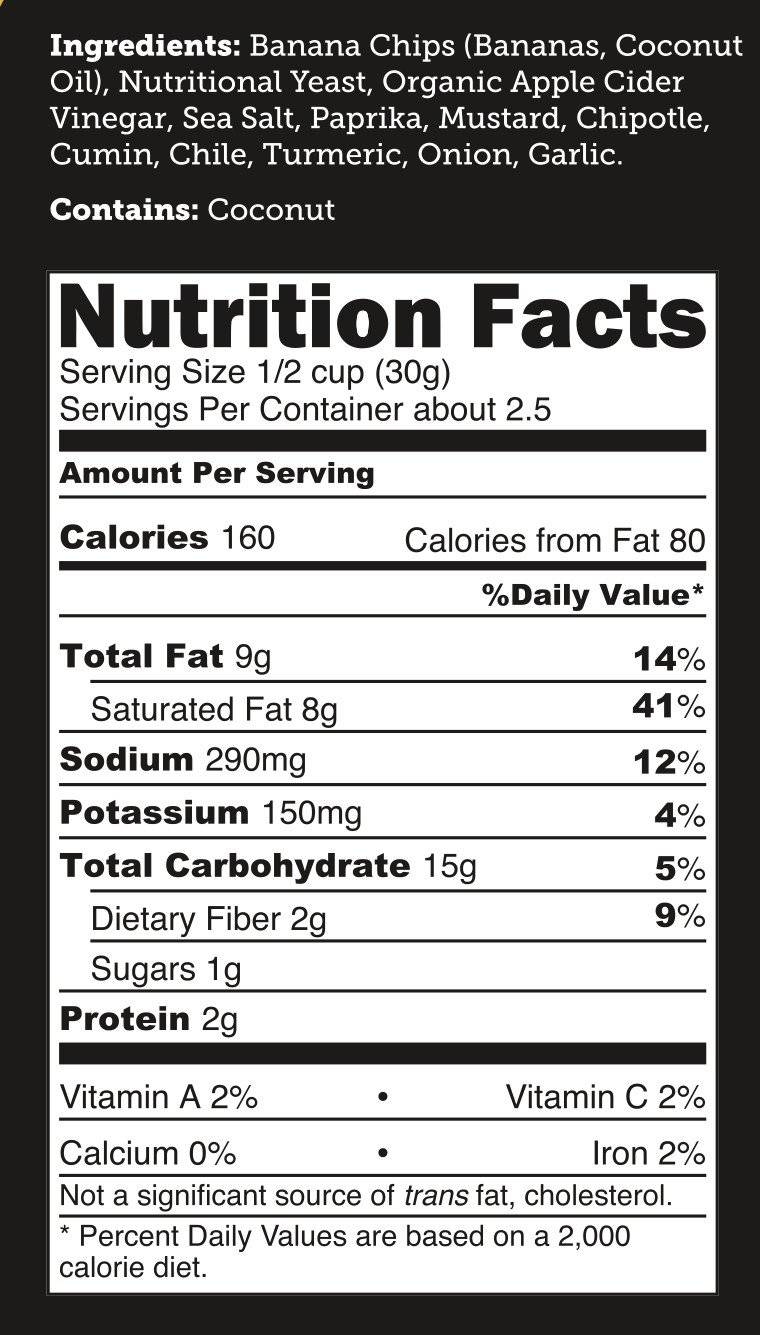 Ingredients & Nutrition Facts
'Nana Chips - Blazing Buffalo, Grand Garlic Parm, & Macho Nacho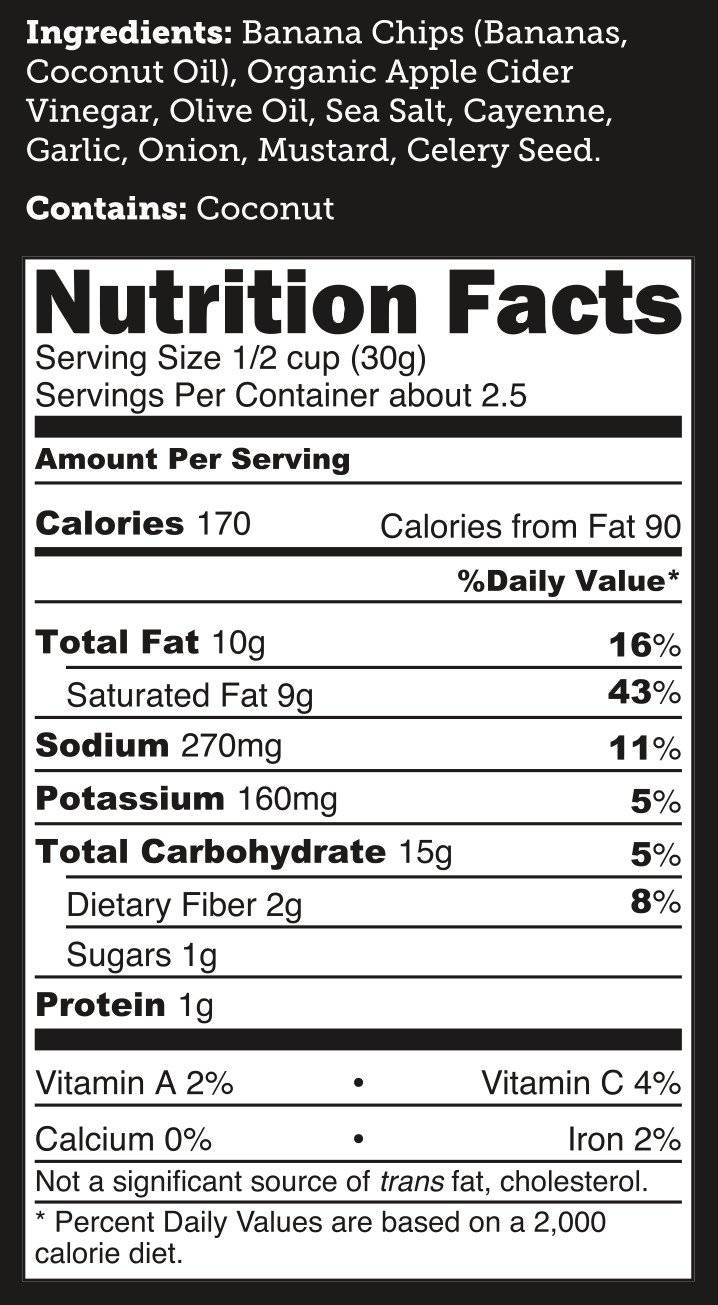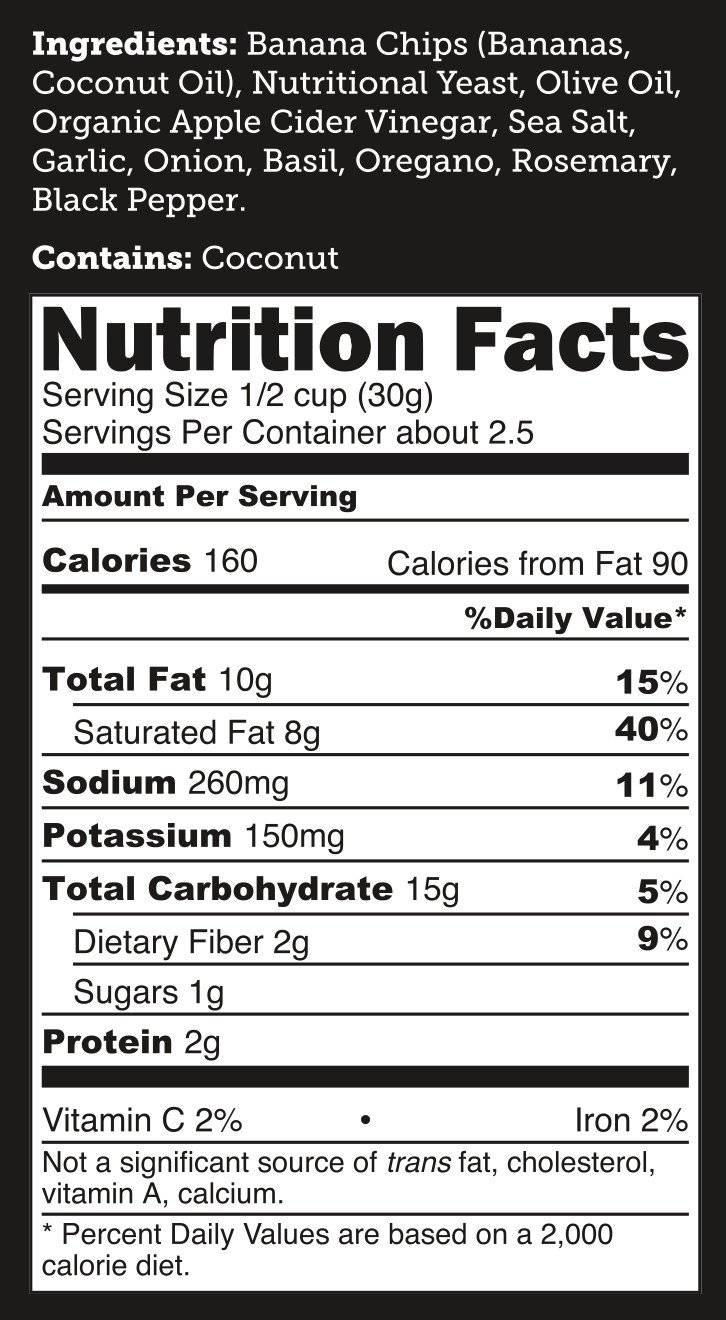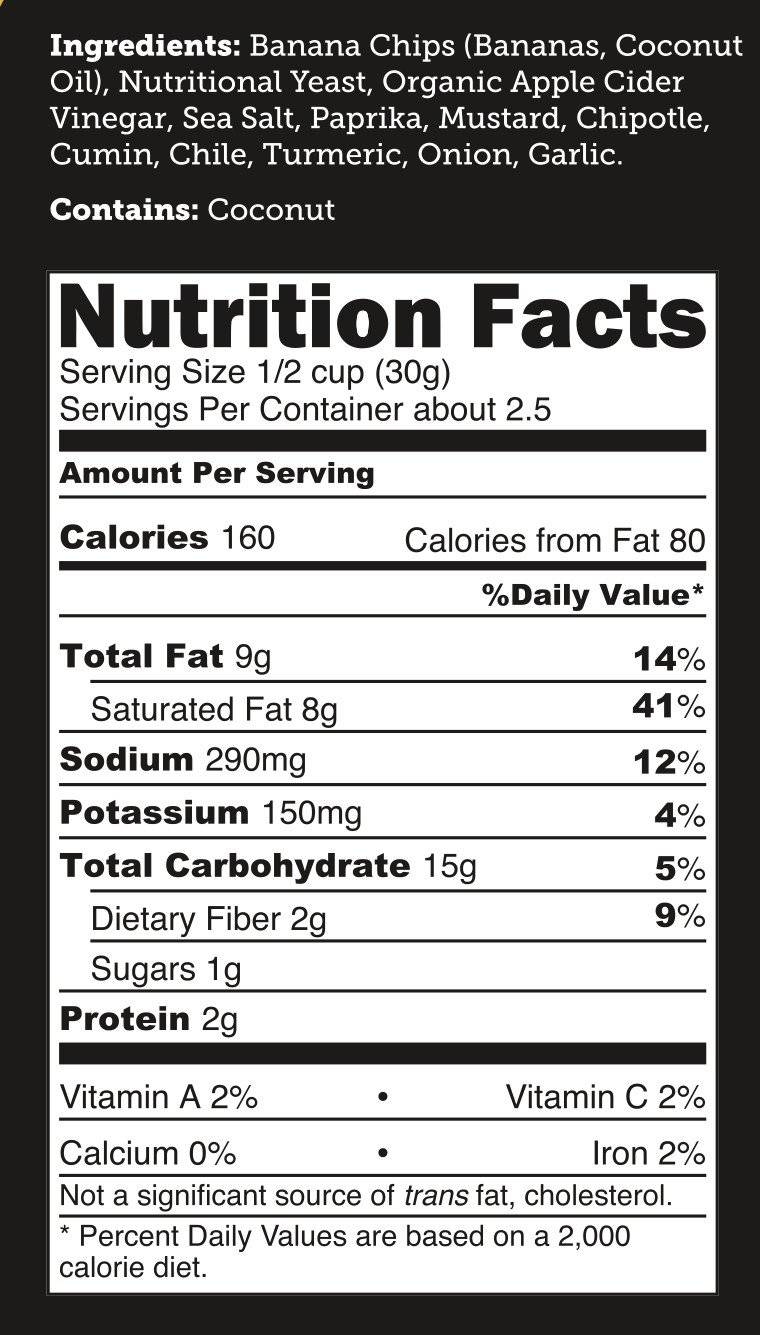 Blazing Buffalo are the Bomb

I love love love blazing buffalo nana chips!!! When the grandkids are eating chips and dip, I go for my Bubba's Blazing Buffalo nana chips and have even converted my husband over!! They are paleo friendly and totally awesome!! Great snack at work, on the boat or when sitting around with friends. ~Linda L

Hurry before offer ends on 12/19