"These snacks are completely and totally amazing! Once you open a bag, you may as well kiss the entire thing good bye!"
5/5 Star review from Ann Rhyne
SALTY, SWEET AND CRUNCHY: There's nothing quite like Bubba's delicious comfort snacks to fuel your day.

REAL INGREDIENTS: Banana chips, coconut & nuts. We use real food that's real delicious.

CONVENIENT: Crush the afternoon slump. Dominate your road trip. Fuel your next hike.

DELISH FLAVORS: Bourbon Vanilla, Uber Chocolate, & Cinn-ful Apple UnGranolas, Savory Original, Smoky Chipotle, & Righteous Ranch Snack Mixes, and Blazing Buffalo, Macho Nacho, Garlic Parm Nana Chips.

WE SAID NO: No added sugar. Non-GMO. Gluten-free, Grain-free, Dairy-free, Soy-free.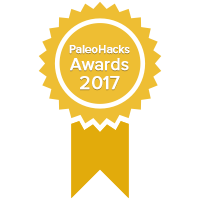 Bananas that taste like chips? No, we're not crazy...
Our bananas are harvested green and cooked in nutrient dense coconut oil.

Green bananas are high in resistant starch and pre-biotic fiber, all gut-friendly.

They are also low in sugar, and thus don't have the typical strong banana flavor.

No artificial flavors, colors, sugars or preservatives. (It also makes for a killer crouton replacement for your salads!)
Think outside the potato.
Kettle cooked in nutrient dense coconut oil, our green bananas taste nothing like bananas. No joke.

By using green bananas, we capture the banana before it turns sweet. That's how we get mouthwatering, savory flavors packed into one little bag.

All flavors are Gluten Free, Grain Free, No Added Sugar, & Vegan Friendly.
Granola without oats? Yep! Starting with Non-GMO coconut flakes, cashews, and sliced almonds as our base, we slowly bake all those premium ingredients using a blend of egg white and honey that crisps it all up.

Gluten Free. Grain Free. Low-glycemic. Amazingly crunchy. Pour it in a bowl with some coconut milk and fresh fruit... and boom... breakfast is served. Or scoop it with your fingers for a sweet end to your lunch.
Blazing Buffalo 'Nana Chips
There's nothing like a good ol' bag of chips. all chip, But we flavor our 'nana chips with REAL buffalo wing spices. Get the burn and zing you crave, without those fried wing stains!
Savory Original Snack Mix
This is our REAL twist on the classic snack mix. Ours is made from banana chips, cashews, pecans and other righteous stuff. This snack mix is just simple, clean, and savory with a buttery blend of olive oil and spice.
You'd be bananas to pass on Bubba's!