PALEO GOODNESS FROM BUBBA'S...
Every batch of Bubba's begins with low-sugar, green bananas—one of the most wholesome foods on Earth. We kettle cook them in clean coconut oil and adorn them with bold, natural seasonings like crushed sea salt, smoked paprika, and mouthwatering chipotle.

That's what makes our snack mixes a go-anywhere, please-everyone food. They split the difference between reckless abandon and responsibility with eye-popping flavors and nourishing, healthy ingredients.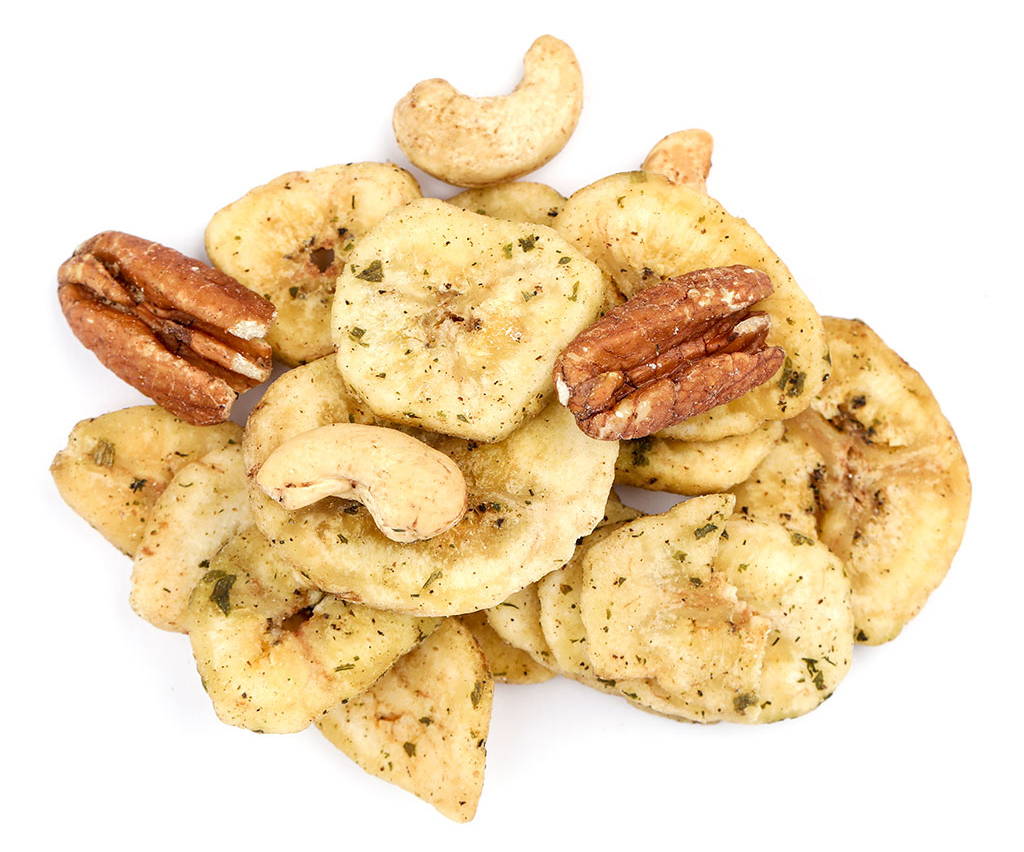 Blazing Buffalo 'Nana Chips
Zested with spices that will knock your socks off. These 'naners are for those who like a little extra heat in their life.
Savory Original Snack Mix
Want eye-popping flavor without the unnatural ingredients? Our Original Blend is great for all snackers.
WOW! I don't need to fear for my grain allergies. I can eat without guilt. I liked all of the flavors. What's not to love? Stock your shelves and never be without them again! ~No Grain Diva, Full Family Pack

I'm hooked! One of the things I missed when I started reading Paleo was crunchy foods. These deliver. I was unsure at first, thinking who wants to eat a spicy buffalo banana? Wow! ~Kristy Kerner, Blazing Buffalo

Husband is on a paleo kick and these snacks are the BOMB! He is very picky and likes all the flavors in the variety pack. Perfect to keep from getting hangry in between meals. ~Nichole Ladde, Full Family Pack