NEW CUSTOMER DEAL: Use code 40benefits for 40% off your entire order
Nine Bags of Paleo Party Snacks. Only $26.99.

Buy the Full Family Pack now!
9 Bags of Paleo Snacks. $26.99.

Buy the Full Family Pack now!
SALTY, SWEET AND CRUNCHY: We cook with green saba bananas that don't have that typical banana sweetness. Because they aren't sweet, we can create mouthwatering savory flavors that still crunch like your favorite bag of chips.

REAL INGREDIENTS: Bananas, spices, and nuts. That's all that's in our snack mixes. It doesn't get much simpler than that.

GREAT FOR GUT HEALTH: Green bananas are a significant source of pre-biotics, which are great for digestive health.


HIGH FIBER CONTENT: Oh yeah, and green bananas are high in fiber, so they make your digestive system even happier.


WE SAID NO: No added sugar. Non-GMO. Gluten-free, Grain-free, Dairy-free, Soy-free.
WOW! I don't need to fear for my grain allergies. I can eat without guilt. I liked all of the flavors. What's not to love? Stock your shelves and never be without them again! ~No Grain Diva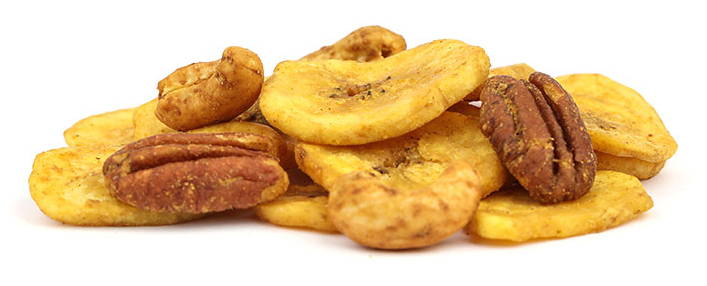 This grain-free snack mix is a dream come true for the healthconscious snacker! Packed with real food that treats your body with therespect it deserves... like banana chips, pecans, and cashews. It also makes for a killer crouton replacement for salads!

There's nothing like a good ol' bag of chips. But, we dumped the played out potato in favor of the banana. These 'nana's aren't sweet and we add flavor from REAL flavors & spices. Get the crisp crunch you crave, without the potato!

Grain-free eaters rejoice! The taste of granola has returned to your mouth... but without all the high-glycemic grains. Our UnGranola is loaded with almonds, coconut flakes, cashews and just the right amount of mouthwatering flavor!
I'm hooked! One of the things I missed when I started reading Paleo was crunchy foods. These deliver. I was unsure at first, thinking who wants to eat a spicy buffalo banana? Wow! ~Kristy K

Ingredients & Nutrition Facts
Snack Mixes - Savory Original, Righteous Ranch, & Smoky Chipotle BBQ
'Nana Chips - Blazing Buffalo, Grand Garlic Parm, & Macho Nacho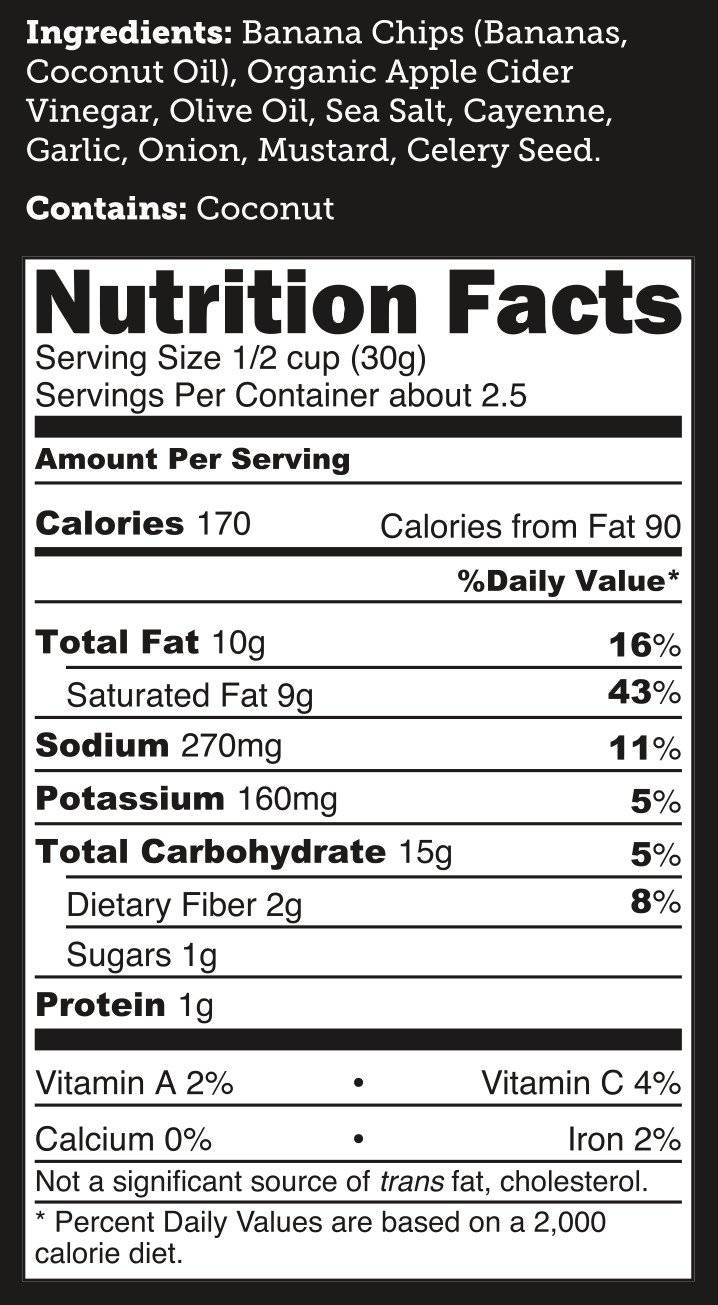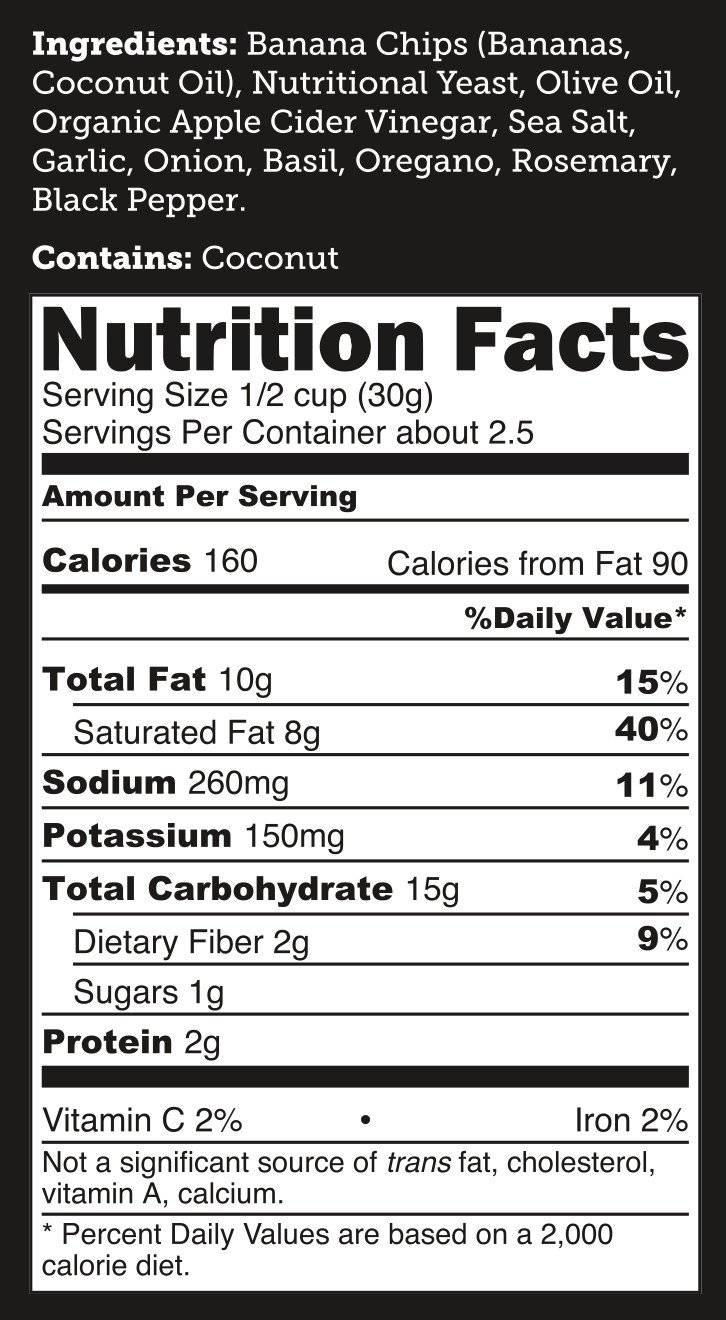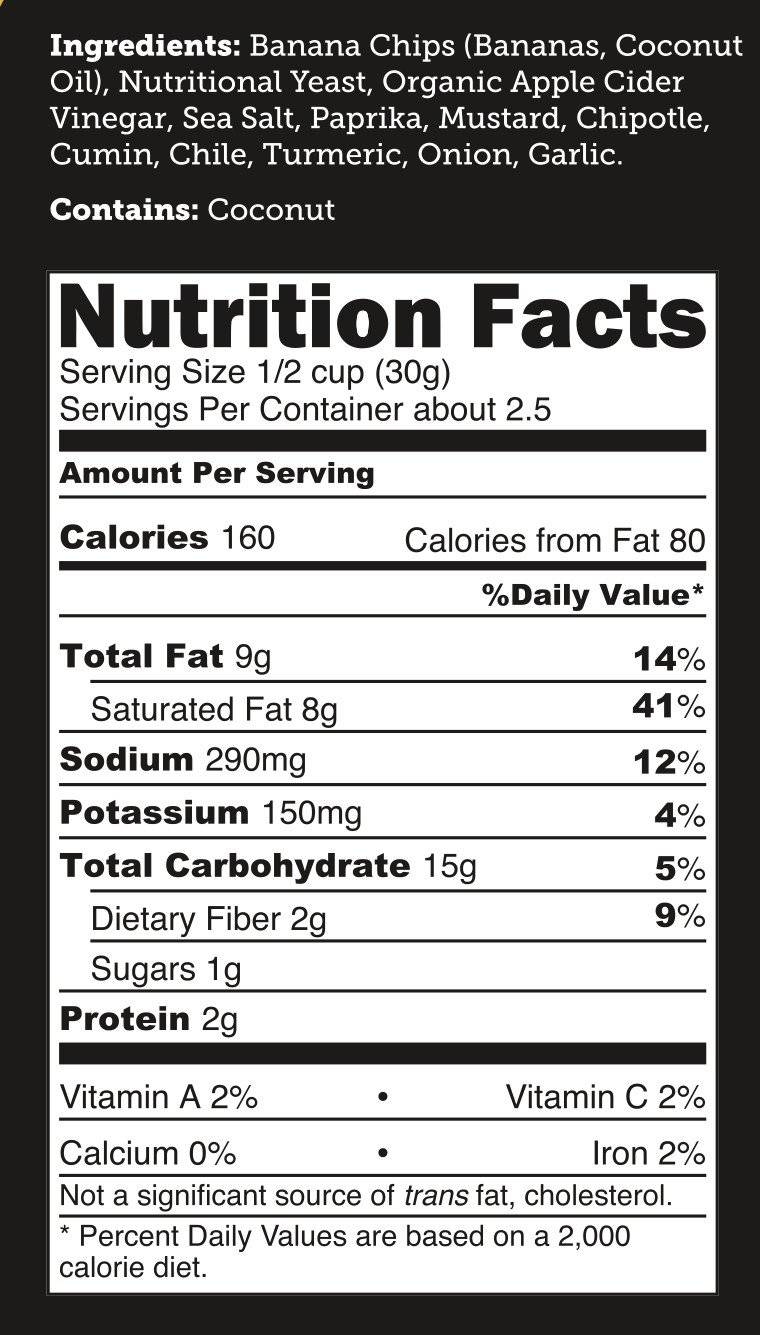 UnGranolas - Bourbon Vanilla, Uber Chocolate, & Cinn-Ful Apple
Husband is on a paleo kick and these snacks are the BOMB! He is very picky and likes all the flavors in the variety pack. Perfect to keep from getting hangry in between meals. ~Nichole L

Ingredients & Nutrition Facts
Snack Mixes - Savory Original, Righteous Ranch, & Smoky Chipotle BBQ
'Nana Chips - Blazing Buffalo, Grand Garlic Parm, & Macho Nacho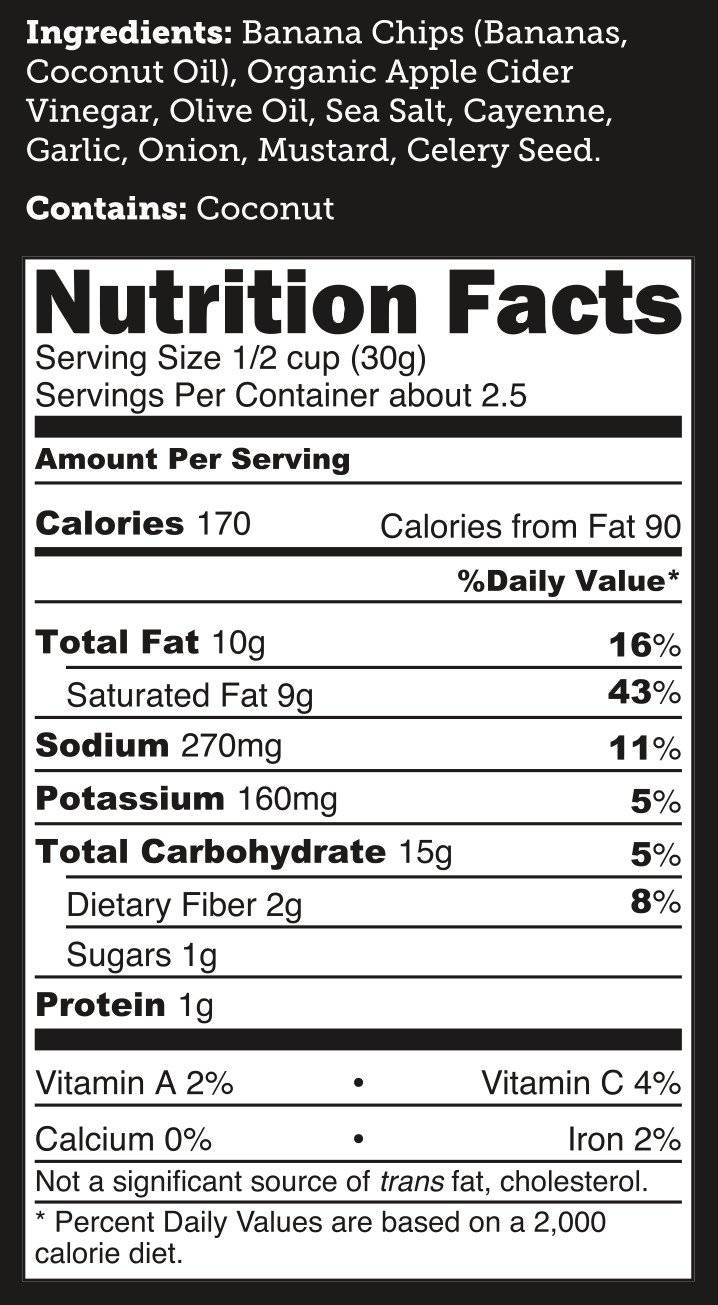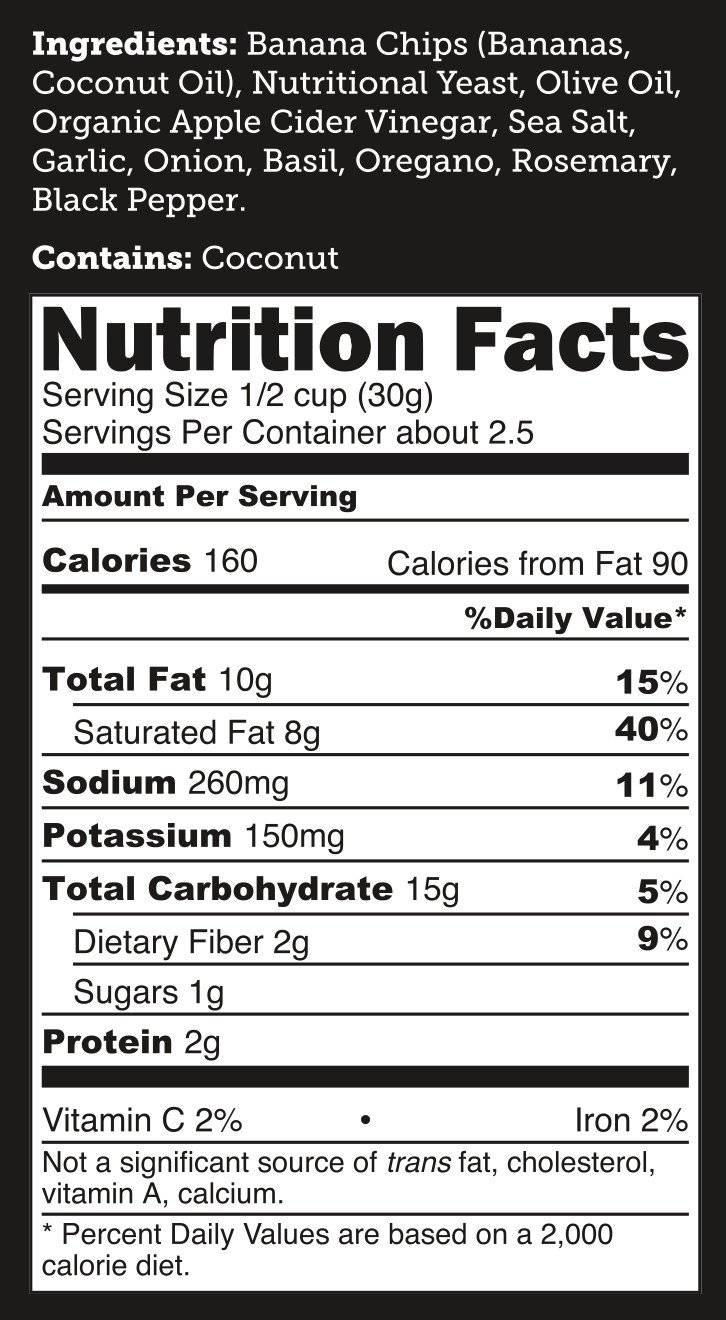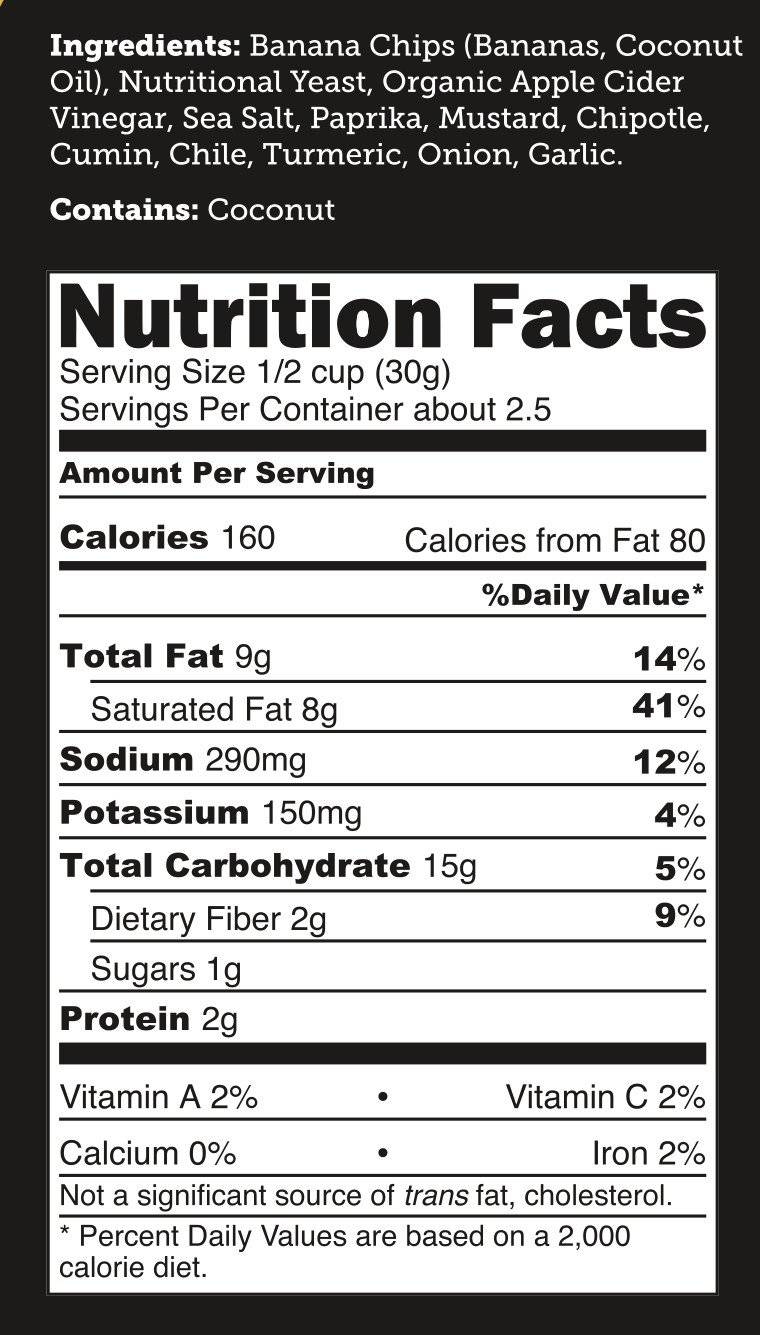 UnGranolas - Bourbon Vanilla, Uber Chocolate, & Cinn-Ful Apple
Husband is on a paleo kick and these snacks are the BOMB! He is very picky and likes all the flavors in the variety pack. Perfect to keep from getting hangry in between meals. ~Nichole L